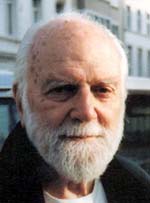 I have uploaded to our
YouTube channel
more audio from the
workshop Douglas Harding gave in California in 1983
– audio with subtitles.
I am giving a course of 4 Monday evenings at the Psychedelic Society in London, starting in January. Information and booking here.
Workshop in the Netherlands
with Karin. January 12.
Workshop in Helsinki
, January 25.
March 28
.
Workshop in Germany
Everyday Seeing
: A quotation a day from Douglas Harding.
The
Youniverse Explorer
is coming...